New Orleans Weddings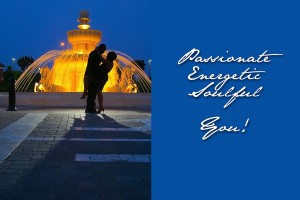 We, at Amin Russell Photography, realize that your wedding day is one of the most important days of your life and once the caterers, DJ's, florists, and even attendants are gone, all you'll have left are your beautiful portraits and fond memories. This is why we aim at an unobtrusive and natural style that will allow you to enjoy the day's events as they unfold.
By working with a limited number of clients, we're able to give each and every couple the time and attention it takes to make your engagement just perfect. From your initial consultation to your final album delivery, you'll be sure that we are here by your side from now as well as into the future.
For any questions that may be unanswered here, be sure to view our Wedding FAQs.
After all of your questions have been answered (or you want more details) and you're ready to book online or schedule an appointment, please see our Contact Page or you should CHECK OUR AVAILABILITY for your Jackson MS or New Orleans weddings!
Have you ever been in a wedding? Maybe you were a bridesmaid or some part of the entertainment. Did you wish that your wedding would go a little more smoothly? How do you even know the sequence of events without your coordinator at your side the entire evening? Would you like to know just how your wedding will unfold with Amin? Just imagine having your photography itinerary just as you would any other itinerary. Simply click on our Wedding Timetable Planner so you will never be left in the dark about the sequence of events of your wedding! If you and your fiancé will simply study this plan, you will be able to enjoy your wedding day as you should.
For recent events or to order prints from recent events CLICK HERE.